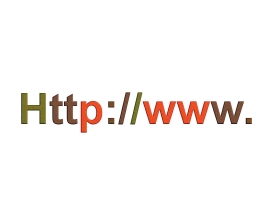 Here are a few pieces from the interwebs I've enjoyed reading recently. I hope you like them also.
Careful DIY lawyering. I'm a devoted do-it-yourselfer, so I'm naturally sympathetic to the urge for small business owners to handle their own legal work instead of engaging a lawyer. When a company has limited financial resources this sort of legal triage makes sense. The downside is that DIY lawyering can cause serious problems if critical mistakes are made. Rieva Lesonsky helps business owners navigate some of the DIY dangers in 4 Stupid Legal Mistakes That Can Kill Your Startup.
GM Yanks Facebook Ads. After years of speculation, Facebook will begin trading on the Nasdaq exchange under the symbol FB this morning. Although recent Nasdaq IPOs began trading a little before 10:00 St. Louis time, Facebook tends to do things its own way, so who knows when FB shares will become available. Although the initial price has been increased to $38 per share, increasing the value of Facebook, GM announced this week that it will pull its $10 million per year of paid ads from Facebook, stating that, although free marketing works on Facebook, paid ads don't. (Hat tip to Bradley Clark, who tweeted a link to this Cnet article discussing a Wall Street Journal piece on the development). Does GM's move signal a weakness in Facebook's business model?
The $700 Million Rams. That's calculated on the basis of cost, not value, of course. The Rams' counter-proposal to the St. Louis Convention and Visitors Commission's $124 million plan for refurbishment of the Edward Jones Dome was made public recently due to open records request. USA Today reported this week that Mayor Francis Slay is urging rejection of the Rams' offer. At an estimated $700 million, the Rams' proposal seems a little rich. The Rams haven't had a winning season since 2003 and have finished dead last in their division four out of the last five years, but a clause in their 30-year lease of the dome allows them to exit the lease if the stadium isn't in the top quarter of NFL stadiums.