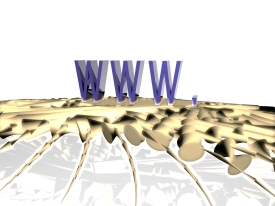 Internet sales tax here we come. Ever wonder why you're charged sales tax on stuff you buy from one website but not another? Ever wonder whether all websites will eventually collect sales tax on their sales? The Days of Not Collecting Internet Sales Tax Could Be Ending just might have been published especially for you.
Hard skills, soft skills. Are soft skills more important than they used to be? Jamillah Warner talks about the value of soft skills for job success in Hard Skill, Soft Skill: Which One Matters Most? Here's a taste: "How you talk to people, how you handle them, makes it harder or easier for you to meet your goal. Hard skills are technical abilities that you can typically learn at school. But soft skills are quiet little deal makers that also help to determine your fate. They are primarily personality driven — you know, those things that did NOT learn at the university (at least not in class)."
Buying contaminated property. I don't often plug posts from this blog on the Web Bits, but Gene's discussion of the BFPP environmental defense was one of the best things I read this week. So here's a link in case you missed it: How to Buy Property and Avoid the Cost of Clean-up (Maybe): Part 2.
How much should a startup CEO make? Startups tend to be short on cash. In fact, they often need to bring in new money from investors to make things work. So how much should the CEO make? Dharmesh Shah provides some guidance in How Much Should A Startup Founder/CEO Pay Herself?
Are you a two-spacer? I had some fun this week after tweeting a link to a post from the archives of my Contracts Guy blog. One Space, Two Spaces…Potato, Potahto? poses the question: Do you prefer one space after terminal punctuation or two? The post ends with a poll, and the one spacers have a slight lead. In case you're wondering, of the posts in this roundup, half were one-spaced — evenly split, just like the voters in the poll.