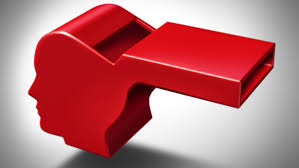 On May 11, 2016, a new federal law protecting trade secrets (the "Defend Trade Secrets Act") went into effect. Prior to the law going into effect, remedies for trade secret theft were governed by the laws of the various states, which laws often provided for a lack of uniformity in enforcing trade secret protections. The new federal law has many facets to it, but the major change brought about by the law is that now, companies that have been the victim of trade secret theft have the option of suing under the federal statute, which allows for federal court jurisdiction and should provide for more uniformity in trade secret protection.
One of the provisions of the new law provides for recovery of attorneys' fees and multiple damages in cases of willful and malicious misappropriation. However, in the case of employees (an employee is defined to include a consultant or an independent contractor), the law provides immunity from civil or criminal claims under any federal or state law for the confidential disclosure of trade secrets to a government official or an attorney for the purpose of reporting or investigating a suspected violation of law. (This immunity is referred to as "whistle blower protection.") Importantly, to take advantage of the provision allowing attorneys' fees and enhanced damages, the employer must provide its employee with written notice of the whistleblower immunity afforded by the law in any contract or agreement with the employee that governs the use of trade secrets or confidential information. If the employer fails to provide this notice, the employer cannot receive attorneys' fees or the enhanced damages in a suit against the employee under the statute.
The obligation to include the notice applies to contacts and agreements entered into or amended after May 11, 2016. The obligation extends to not just employment contracts, but any contract with the employee governing trade secrets. Such agreements could include non-disclosure agreements, consulting agreements, invention rights agreements, severance agreements and non-compete agreements. If the employer chooses, rather than continually adding the notice to every agreement, the employer can provide a cross-reference in its agreements to a written policy setting forth the immunity provisions afforded by the law.
In conclusion, in view of the Defend Trade Secrets Act, any employer wanting to ensure the ability to recover enhanced damages and attorneys' fees in trade secret litigation should immediately start including the notice of whistleblower protections in all new and revised agreements with employees, contractors or consultants that include sections that govern trade secrets and confidential information.