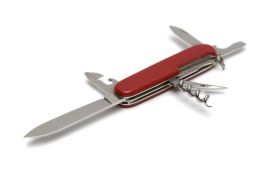 Law and business are my passions, so I follow a number of business and legal blogs to discover new information and ideas. I like to share interesting pieces that I come across, and I find myself passing along articles from Small Business Trends frequently.
Small Business Trends is a business blog that has grown so much that it has the feel of an online magazine. It was founded nearly a decade ago, which as I noted in this review of the China Law Blog is a long time in blog years. The online publication provides information, news, and advice to its core audience of "small business owners, entrepreneurs, and the people who interact with them."
According to the site's "About" page, Anita Campbell, a former corporate attorney and general counsel, is the site's founder, CEO, and publisher. Campbell and her staff clearly know what they're doing, and I check in regularly to see what's new on the blog. Check it out — I'm sure you'll be hooked too.