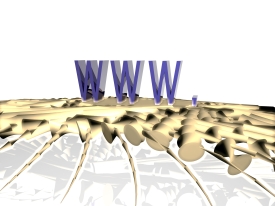 It's official. Feedly is awesome. I've experimented with various RSS aggregators on occasion, but since I stumbled upon Google Reader several years ago, nothing has come along to convince me to change. It's not that Google Reader has a great user interface or fun bells and whistles. But it does serve up content in an organized way that makes sense for me.
Then Google announced it was pulling the plug on the reader. With just a couple months to go before Google Reader's final days, I recently decided that I'd better start looking around for a replacement. Since people have gone over to Feedly in droves, I decided to give it a try.
Although I'd downloaded the Feedly app long ago, I'd never taken the trouble to move RSS feeds to it. But to my great surprise, Feedly has rolled out the welcome mat for Google Reader users, so I was able to easily import all my feeds and keep the organization I've spent so much time tweaking.
Unlike Google Reader, Feedly does have a great user interface and organizes and displays content in a much more attractive format. If you haven't tried it out, what are you waiting for?