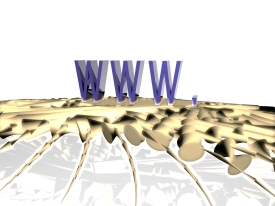 Who would steal a Dodge Caravan? No disrespect to the Dodge Caravan, but if I were to put my freedom on the line by lifting a car, the Caravan wouldn't be at the top of my to-do list. But apparently there are a lot of criminals who don't share my sensibilities. The National Insurance Crime Bureau compiled a list of the top 10 most stolen cars for 2001. As reported in the LawPivot Blog's Top 10 Stolen Cars in the US, the Dodge Caravan came in at number 7. Interesting.
Need to get out of a contract? If you're bound by a contract you want to get out of, you might be stuck. But then again, you might have some options. Imke Ratschko throws out a few ideas in Can I Get Out of That Contract? on her New York Small Business Law Blog. You might be dismayed to hear that her first piece of advice is to read the contract. Did you do that before you signed it? If not, you're not alone, and that might help explain why you want to get out of it.
Second class investors. Facebook, Zynga, LinkedIn, and Google all have dual-class voting structures, which give the founders a lot more control over the company than if the companies had a single class of common stock. Facebook stands in a class by itself when it comes to control. Startup lawyer Antone Johnson discusses Facebook's governance structure in Second-Class Investor Citizens: Facebook's IPO and Dual-Class Equity Structures, which was published on gust.com. Antone brings the point home with a quote from Facebook's registration statement, which was filed with the SEC:
Mr. Zuckerberg has the ability to control the outcome of matters submitted to our stockholders for approval, including the election of directors and any merger, consolidation, or sale of all or substantially all of our assets … Additionally, in the event that Mr. Zuckerberg controls our company at the time of his death, control may be transferred to a person or entity that he designates as his successor.
I'm with Antone in thinking that's not the kind of arrangement I want to sink my hard-earned money into.
Avoiding law firm sticker shock. No one likes high legal bills. And absolutely no one likes bills that are much higher than expected. Dan Pallotta gives some tips for avoiding sticker shock in How to Avoid Shocking Legal Bills, which was published on the HBR Blog.