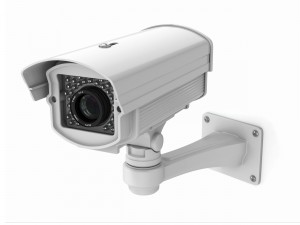 In today's age, people and enterprises often routinely record personal and business communications for a variety of valid reasons. However, those persons and companies residing and doing business in Illinois should become familiar with the Illinois Eavesdropping Statute (720 ILCS 5/Art. 14) before recording conversations or allowing third parties to sit in on phone calls. This statute is rife with provisions that: impose restrictions on both law enforcement personnel and civilians on recording conversations and electronic communications; impose criminal liability and civil liability for violations of the statue; and set out exemptions from that liability.
The statute received recent publicity in connection with cases involving the prosecution of citizens for recording police offers and court personnel. In 2014, in response to decisions of the Illinois Supreme Court adjudicating its core provisions unconstitutional, the Illinois legislature amended the statute. The statute has long been recognized as one of the nation's strictest statutes criminalizing eavesdropping and the amendments do not do much to change that distinction. As noted, the statute not only criminalizes eavesdropping, it provides for civil liability for its violation. Here are some of the more significant features of the statute.
Under the statute, a person commits eavesdropping by using an "eavesdropping device", in a "surreptitious manner," for the purpose of overhearing, transmitting, or recording all or any part of any private conversation — unless that person has the consent of all of the parties to the private conversation. Of note here is that in order to violate the statute one must employ an eavesdropping device and use it surreptitiously. The statute subjectively defines "private conversation" as any oral communication between 2 or more persons, whether in person or transmitted between the parties by wire or other means, when one or more of the parties intended the communication to be of a private nature under circumstances reasonably justifying that expectation.
A person also commits eavesdropping by intercepting, recording, or transcribing, in a surreptitious manner, any private electronic communication to which the person is not a party unless that person has the consent of all parties to the private electronic communication.
Persons hiring eavesdroppers or aiding eavesdroppers can also be held liable. In this respect, any person who knowingly: employs an eavesdropper; derives any benefit from the illegal use of an eavesdropping device or directs another to use an eavesdropping device illegally can be held criminally or civilly liable. Additionally, any landlord, owner or building operator, or any common carrier by wire who aids, abets, or knowingly permits the eavesdropping concerned can also be held liable for actual and punitive damages.
The foregoing is merely a brief synopsis of the Illinois Eavesdropping Statute. The statute itself is a lengthy and convoluted law populated with rules, procedures and exemptions. Most of these are directed at law enforcement. Many of the rules, procedures and exemptions are also directed to telephone companies and specific types of businesses. For those interested in a more specific exposition on the statute, a more detailed explanation of the statute and what it takes to violate it can be reached at this link.