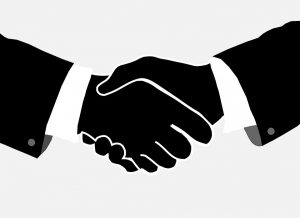 In my 1st blog dealing with contracts, I covered 1st element of a contract which is "Offer".
As I noted there are 5 basic elements needed in order to constitute a binding contract. These elements are: (1) offer; (2) acceptance; (3) consideration; (4) mutuality of obligation meaning both parties must be bound to perform their obligations; (5) competency and capacity to enter into a contract.
Today, we will deal with the 2nd element, "Acceptance". "Acceptance" is defined as:
An express act or implication by conduct that manifests assent to the terms of an offer in a manner invited or required by the offer so that a binding contract is formed. The exercise of power conferred by an offer by performance of some act. The act of a person to whom something is offered or tendered by another, whereby the offeree demonstrates through an act invited by the offer an intention of retaining the subject of the offer.
In essence, "acceptance" is one person's compliance with the terms of an offer made by another. It occurs in the law of insurance when an insurer agrees to receive a person's application for insurance and to issue a policy protecting the person or company against certain risk, such as fire or theft.
(more…)