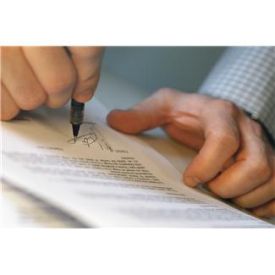 You are proud of yourself. You went on-line at the Secretary of State's website and filed your Articles of Organization. This means that you have limited your personal liability right? Well … maybe.
People rarely understand that what they do AFTER filling Articles of Organization is as important as the filing itself.
You are living under a rock if you think that one of your creditor's attorneys will say this:
"Oh, my, she has an LLC. I guess there's no way to hold her personally liable."
NOT …….
There will be a search to see if you have maintained the appropriate separation between you and your company. You formed an entity, and now the question is whether you acted like an entity. If not, you'll be a target … personally.
What must you do to protect yourself? Keep these reminders handy: (more…)